We provide complete oil changes, waterless car washes, & more for individuals, corporate clients, employers, & fleets, all on-site at your workplace.
The Zeros
You want something different. So do we. We're all about the ZEROS
ZERO INCONVENIENCE
Our techs are owners. You deserve ZERO headaches - that's our mission.
ZERO MINUTES
Forget 10 minute oil changes. How about ZERO?
We come to you!
ZERO WATER WASTED
Traditional car washes use 140 gallons of water per vehicle. We use ZERO.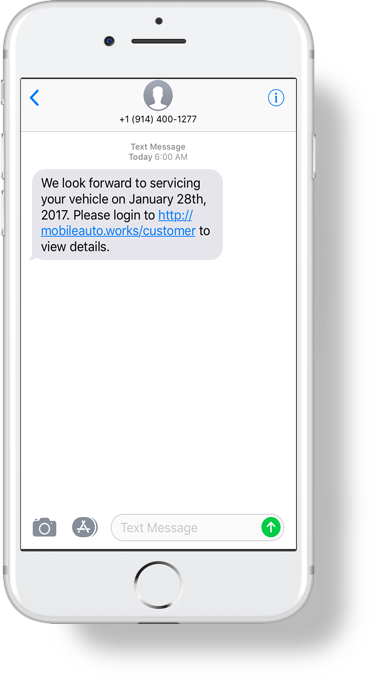 Our Services
Oil Change & Lube
Oil Change, New Oil Filter, Top Off Fluids, Vacuum Interior Floors, Clean Exterior Windows, Check Belts & Lights
Waterless Car Wash
Wash & polish your vehicle using our advanced polymer nano-technology giving your vehicle a brilliant shine & a protected surface
Fleet Maintenance
Regular fleet vehicle maintenance services, including generators and compressors often found on fleet vehicles
Tire Care
Rotate your tires in the pattern recommended for your vehicle, Check & maintain the manufacturer recommended tire pressure
Wiper Blades
Inspect & replace your worn wiper blades, if needed
Air Filtration
Inspect & replace your engine air filter, breather element, PCV valve, & cabin air filter, if needed
How It Works
We Remind
We schedule a service date & time with your company. Then a few days prior to the scheduled date, we notify you by email or SMS of an upcoming service instance.
You Order
You login to your account to select desired services & submit payment authorization. Note, however, we will not charge you until the final step below is completed.
We Deliver
Our mobile technician arrives at your scheduled location & performs the services you previously authorized online, all according to your vehicle's needs & specifications.
You Approve
Upon completion, we will thoroughly review the service with you for your satisfaction, and only if you are 100% satisfied, process your previous online payment authorization.
Sharing the MobileAutoWorks love!
Take Back Your Time
My time is the most valuable thing to me. Now this is the kind of service that makes so much sense. Why didn't someone think of this sooner?
Robert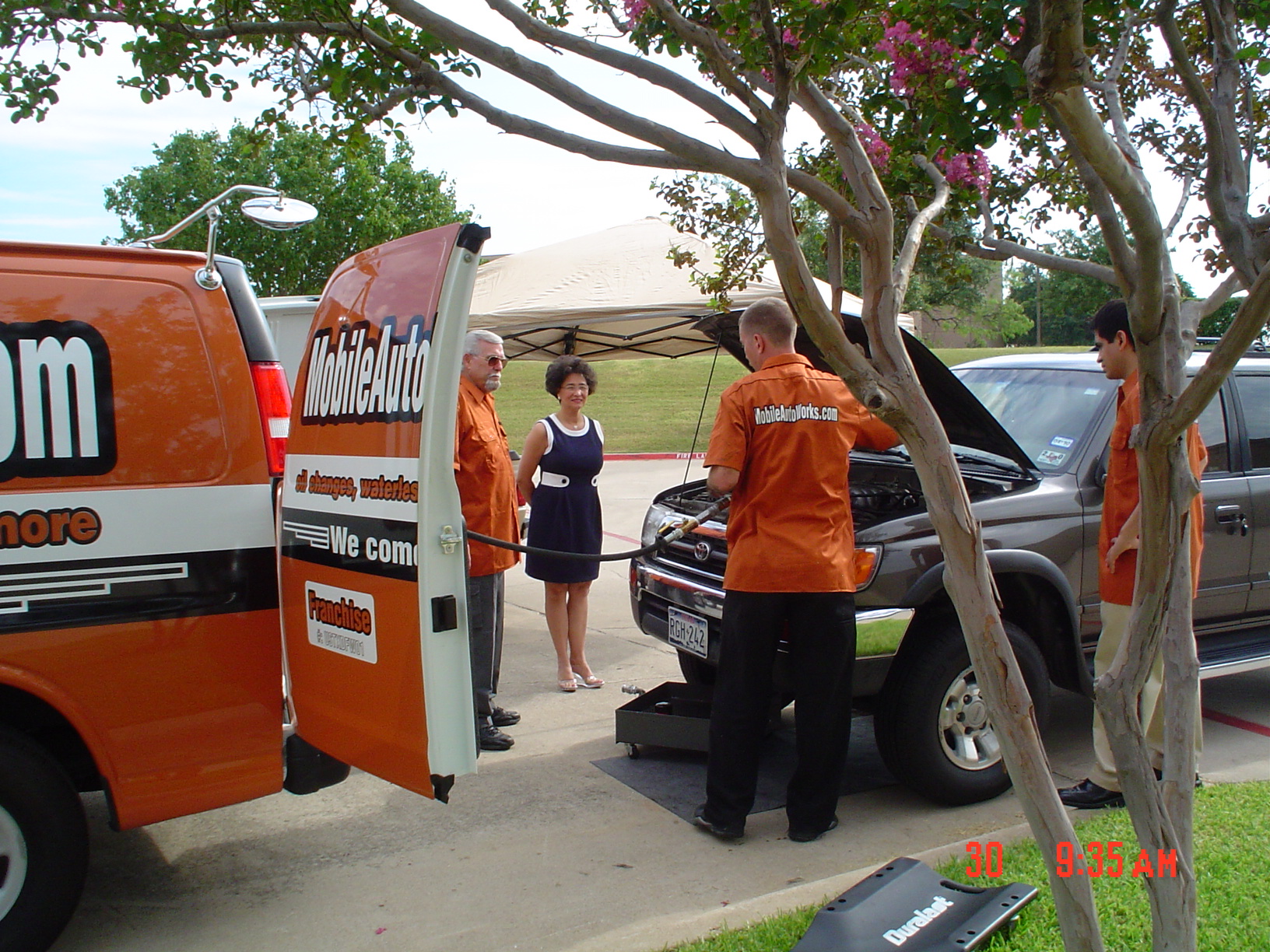 Convenience As A Service
This is such a fantastic idea. My employees love the convenience, and I get to give them another benefit of working here!
Mildred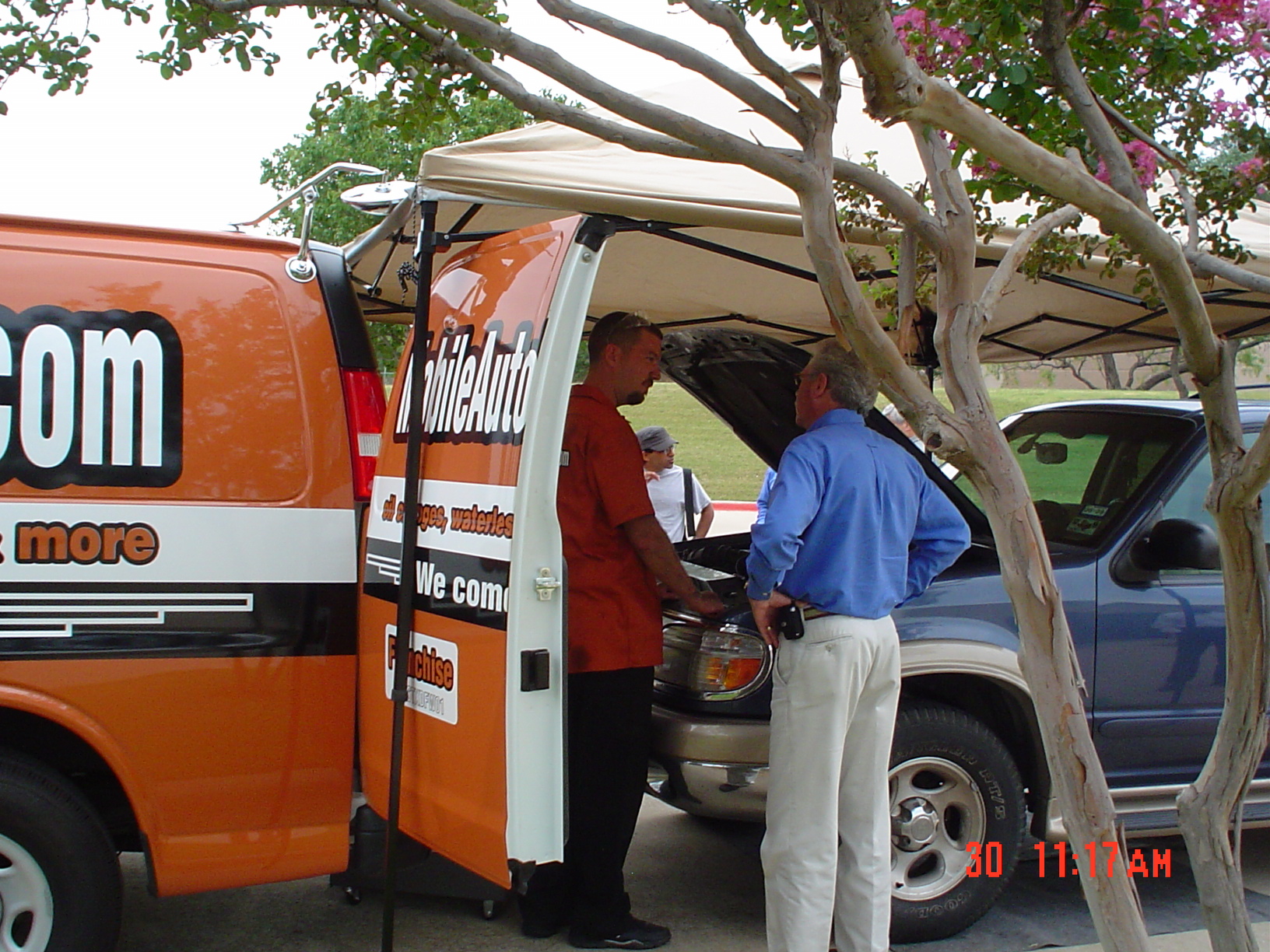 Your Franchise
We are on an undeniable and irreversible trend toward a society that values their time and convenience more than their money. And therein lies your opportunity...
Your Opportunity
More of the US population enter the 55+ age group annually + 138 million Gen Yers/millennials right behind them + 264 million vehicles on the road + 17 million added annually = more vehicles & more people with greater disposable income who value their time & convenience more than their money.
Your Franchise
No brick & mortar capital investment. We bring you the customers. We provide all the operations, sales & technical training. We maintain & develop all your IT infrastructure. We give you access to wholesale purchasing through our nationwide supplier network. We provide ongoing local training & support.
MAW Service System
You also get the MobileAuto.Works Service System, which includes our proprietary service methodolgy + a rolling, state of the art, mobile maintenance center with precision equipment in our proprietary configuration. We designed it all to maximize your service efficiency & field effectiveness.